Interview with Irina Grebaus, Pianist
Born in Kazakhstan and educated in Russia, Irina is a born pianist. At the age of 6 years, she convinced her parents to not only become the first musician in her family but also to invest in a grand piano. 
This marked Irina's start into the career as a pianist and musician for which she earned certificates as a concert, organ, and classical pianist. The piano has been ever since special to her as the piano lets play multiple chord lines, such as harmony and melody which allows her to express much more emotions and interpretations of a song. If she hadn't become a musician, Irina most probably would have been a writer or an art creator." Being a pianist is my life and playing the keys at a bar is very special to me as I can connect to the audience directly."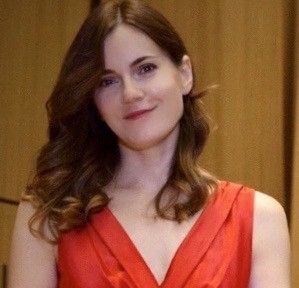 Having played the piano at different locations in Switzerland, she was hired as a regular pianist at the Park Hotel Winterthur back in 2005. 
Her dream would be to play the piano at the Hotel Victoria Jungfrau in Interlaken.
As an experienced bar pianist, Irina does not require note sheets to play along but instead memorizes the songs. She sometimes even supports a song with her beautiful voice, if the ambiance allows for it.
One out of the best experiences she had just before the lock-down due to COVID-19 was at a local bar where she established a great connection to the guests and got rewarded with an ovation, instant feedback, and lovely greetings. Without a reaction from the audience, however and according to Irina, it is very hard for the musician to create that special atmosphere and provide emotions with the music.
Irina is involved in band life as well and performs regularly as the Duo PIANOCELLO and the Band Pianobeat in about 75-100 gigs over the year in total.
What is SILANFA doing for me?
"SILANFA makes a great job in finding quality gigs and makes us musicians visible. The excellent support during COVID-19 lock-down really changed it for me". Apart from playing music, Irina spends her spare time reading, enjoying nature, and sports. SILANFA has supported Irina from the very beginning of SILANFA and has ever since had great respect for her talent. To inspire younger talents to enter the bar pianist sector, Irina gives advice to extend the repertoire in order to be able to play different styles and songs.